View the current and previous Minutes Minutes include Board, Planning Commission, ZBA, & Board of Review
Welcome to Woodstock Township
Woodstock Township is a residential and commercial community with several lakes within the area.
Notice
The Woodstock Township Board meets on the second Monday of each month at 7:00 pm at the Township Hall. Special meetings will be posted at least 18 hours in advance at main entrance on bulletin board of the Township Hall as required by statute.
Township Hall: 6486 Devils Lake Hwy, Addison, MI 49220
Contact Info
Woodstock Township
6486 Devils Lake Hwy
Addison, MI 49220
Phone: (517) 547-6598
Fax: (517) 547-4618

Township Hours
Office
Monday, Tuesday, Friday: 9 am - 1 pm
Thursday: 12 pm - 4 pm
Supervisor
Tuesday: 2 pm - 4 pm
Saturday: 10 am - 12 pm
Clerk
Monday: 1 pm - 4 pm
Thursday: 9 am - 12 pm
Treasurer
Wednesday: 8:30 am - 11:30 am
Other
Assessor - By Appt.
Board Members - By Appt.
Overview of
Woodstock Township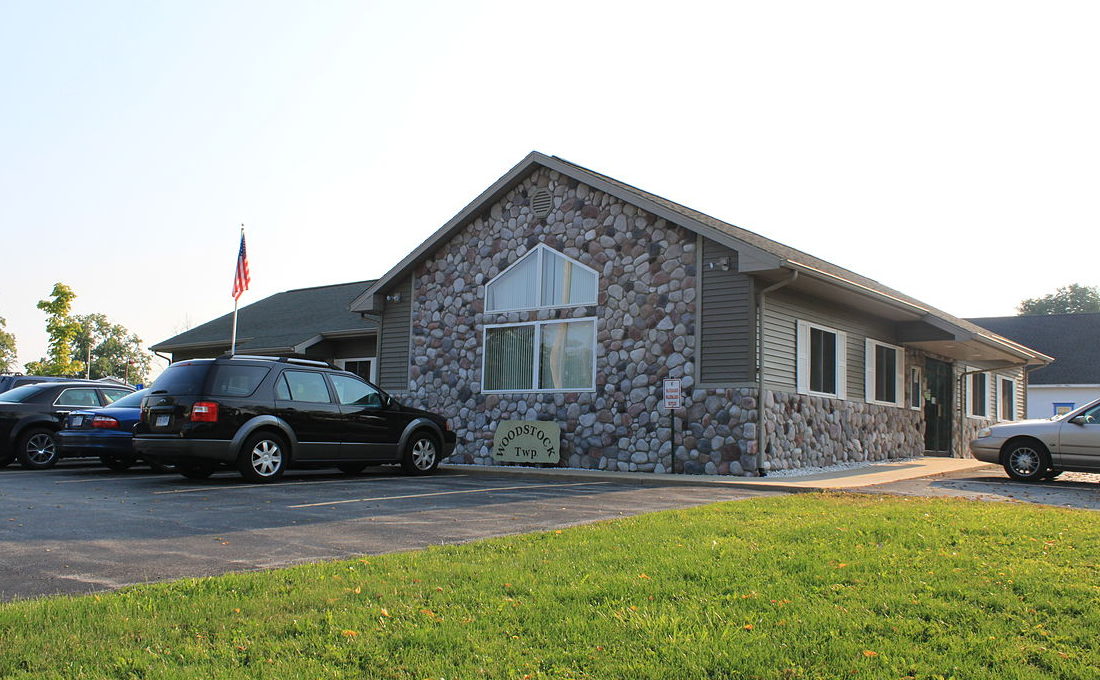 State: Michigan
County: Lenawee
Metro Area: Adrian Area
Unincorporated Place: Manitou Beach-Devils Lake
Villages: Addison, Cement City
ZIP Codes: 49220, 49230, 49233, 49253
Unified School Districts: Addison, Columbia, Onsted
Congressional District: MI-7
State Senate District: MI-17
State House District: MI-57
Neighboring Twps: Cambridge, Columbia, Liberty, Rollin, Rome, Somerset, Wheatland
Nearby Twps: Adams, Adrian, Franklin, Hanover, Hudson, Moscow, Napoleon, Norvell, Pittsford
---
Woodstock Township is a great place to

visit!

live!
Lenawee County... Addison, Michigan
Devils Lake
Located in Addison, Michigan
Devils Lake is a natural lake located in northwest Lenawee County approximately 13 miles north and west of the community of Adrian. It is the largest lake in Lenawee County and has a maximum depth of 63 feet.